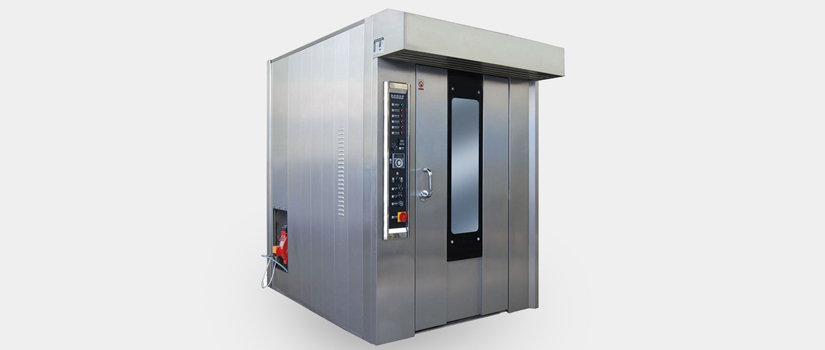 Stainless Steel body & baking chamber for easy maintenance.
Door with heat resistant glass.
Specifically Designed gasket for complete sealing of Door.
Top loading Fan assembly to reduce bearing replacement time.
Larger Steel Heat Exchanger for ensuring lowest fuel consumption & fully indirect heating.
Temperature precisely controlled by Electronic Digital Display Controller.
Effective Steam Generator.
Excellent air distribution system for optimum baking performance.
Special Fresh Air Induction Port.
A large extended Steel Hood with strips.